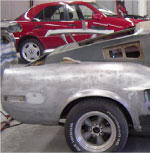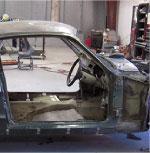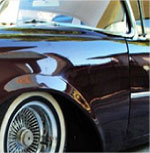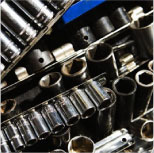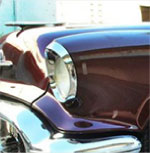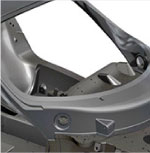 ABOUT STEVE'S IMPORTS


arrow
Steve's Imports has been in business since the 1970's. Steve, his two sons and crew members have tons of experience that encompasses a wide variety of restoration experience. Steve has passed on his work/life experiences and values to his family and employees.
Our People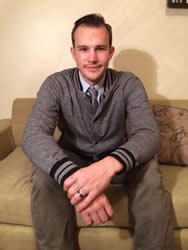 John Spinnett
Shop Manager
John Spinnett is the body shop manager. He has also began doing body work over 15 years ago and is now working with customers and insurance companies on quotes and supplements. John strives to makes his customers happy and to do so it is his goal to hold insurance companies accountable when paying for proper repairs.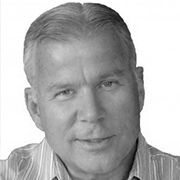 Steve Spinnett
Shop Owner
Steve Spinnett, the owner has been also performing auto body and paint for over 30 years. He has an incredible eye for tinting colors especially those vintage and long forgotten. Steve is also a true combination body man, he commonly performed repair, prep, and paint work, repairing cars from start to finish. His humble beginnings started by restoring classics in a friends garage, then he opened his own facility and built from scratch his own paint booth. Now Steve's is running a 5 bay collision unit with a professional down draft paint booth where we perform the finest paint work.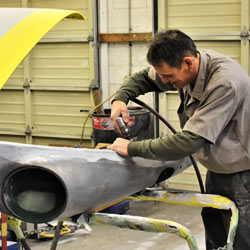 Mitch
Body Technician & Metal Fabricator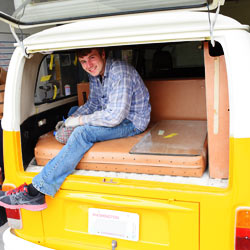 David
Body & Prep Technician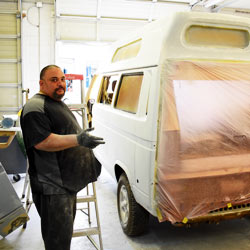 Chino
Paint & Refinish Technician